Expert Auto Detailing
Owen Sound
Discover the finest car detailing services in Owen Sound, ON exclusively at Papa's Precision Detailing.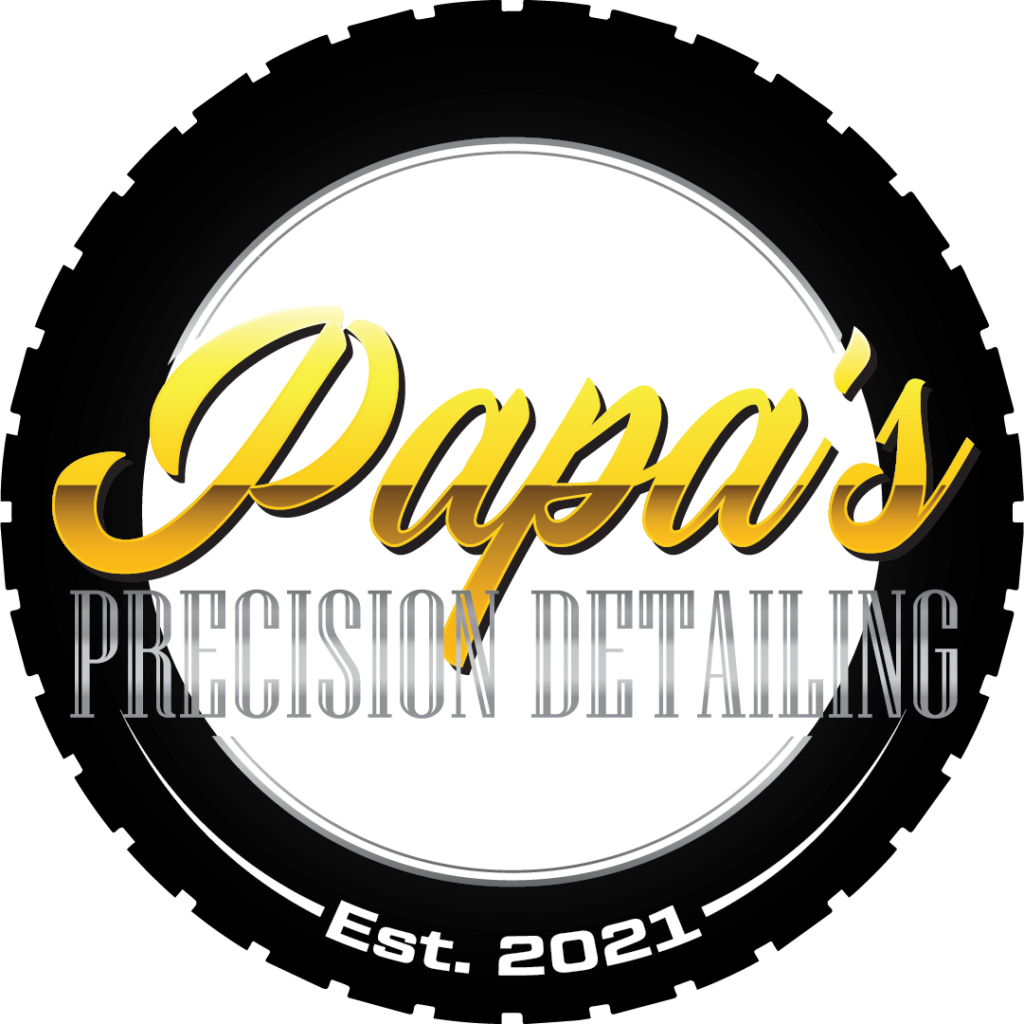 Owen Sound Car Detailing - Papa's Precision Detailing
Welcome to Papa's Precision Detailing in Owen Sound, ON, where our passion for car detailing knows no bounds. We are dedicated to enhancing the appearance of your vehicle and bringing out its true brilliance.
At Papa's Precision Detailing, we offer a range of exceptional services that cater to all your car detailing needs in Owen Sound. From our meticulous Car Detailing services that leave no corner untouched, to our transformative Ceramic Coating treatments that provide unrivaled protection and a stunning shine, we go above and beyond to ensure your car is a true reflection of your style and personality.
Also, our skilled technicians specialize in paint correction, utilizing advanced techniques to restore your car's paintwork to its original brilliance. Additionally, our PPF installation service provides durable, transparent film protection against road debris, scratches, and UV rays. Safeguard your car's paintwork while maintaining its aesthetic appeal with our professional PPF installation. 
The staff at Papa's Precision Detailing have a high degree of skill due to their extensive understanding of automobiles and the many years of combined experience they have gained working in the business. Because we use the most modern and innovative tools, you can have faith that the work we conduct on your vehicle will result in a chic and eye catching appearance when we're done. 
Located in the scenic and welcoming community of Owen Sound, Papa's Precision Detailing stands as a trusted name in professional car detailing services. With a passion for automotive care and attention to detail, we cater to the diverse needs of car owners in the region. From meticulous car detailing to advanced services like ceramic coating, paint correction, and paint protection film (PPF), we offer comprehensive solutions tailored to the unique challenges posed by Owen Sound's climate and weather conditions. Our commitment to excellence, top-quality products, and exceptional craftsmanship ensure that your vehicle maintains its pristine appearance and stands out amidst the region's natural beauty. 
1. $400 for a sub-compact interior clean only??? Way over-priced. 2. Cleaner left the interior lights on which drained the battery completely. He claimed to have jump started it, but obviously, this does not re-charge the battery. 3. Despite me telling him when I was arriving to pick up the vehicle, he was nowhere to be found. He had dumped the responsibility off on Tint guy. 4. No surprise, the car would not start. Detail guy had taken the cables with him. Tint guy had to run around asking other businesses for cables. Ridiculous. Conclusion? Not impressed on many levels. Way overpaid and battery permanently damaged. No restitution offered. I will not return or recommend this place of business.
Had the interior of my car completely cleaned, shampooed, and vacuumed. My car definitely needed some TLC and Ryan did an absolutely fantastic job! The interior looked brand new again and he was able to completely get out some very stubborn stains. Amazing attention to detail and very fair pricing with high quality results! I will definitely be returning again, thank you so much!
Had my truck ceramic coated, the pastics were treated, the front door glass tinted and the glass was all treated. Ryan and his team did an absolutely fantastic job! Very pleased with the quality of work, the attention to detail, and with how quick they got all that done. I will definitely be back and highly recommend Papa's to anyone looking for quality work!
I just got my new car back from Papa's! It wasn't new when I dropped it off. In fact the carpeting was quite a mess. They did a fantastic job! Better than I hoped for or thought my car could look like again. Thanks for the great work.
Kristen Hartley
2023-04-08
Very professional and accommodating! I had a difficult job to execute and they squeezed me in last minute and delivered amazing results. Would highly recommend this shop for all of your vehicle detailing needs!
This guy did an amazing job on my vehicle and putting a special coating on it that made the car look incredible. It looks awesome even 10 months later. I will be going back to get it redone in the future to keep the car looking just as nice. Highly recommend
My truck was a disaster from the dog and moving up here. I took my truck in and was overly happy with the job they did.
Better than when I bought the car brand new! The car looks amazing after the decontamination and corrections before applying the ceramic coats! Very happy with the results! I definitely recommend the services at Papa's Precision Detailing. The staff are knowledgeable and awesome to work with! Thank you so much!!!
Lyndsay Cruickshank
2022-12-04
Highly recommend for window tinting.Jason did an excellent job. Great customer service and very professional.
Trust Papa's Precision Detailing for professional paint correction and PPF installation services that enhance the appearance and protect the value of your vehicle. Experience the difference of our meticulous craftsmanship and dedication to excellence, ensuring your car stays in impeccable condition for years to come.